Please note: Our new fax number is 315-961-8750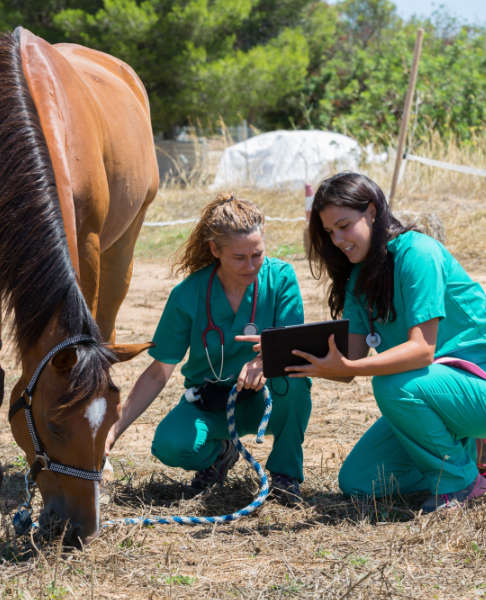 Larch Hill Laboratory
Larch Hill Laboratory was started in 2002 for the local veterinarians of upstate NY to have direct access to a privately owned diagnostic laboratory that will cater to their individual needs. We wanted to provide the personal attention where the doctors could meet and discuss testing with the same person who ran the lab work.
E-Coggins is now our specialty and 35 years of experience working with veterinarians as a licensed vet tech has taught Sue to be very aware of the technical needs of the doctors. Fast, accurate and professional testing is what our laboratory delivers to all clients whether they're dropping off samples or mailing samples across country. As a result of our low overhead we are able to offer the same services as the larger institutions at a lower cost.
Our personalized touch allows us the ability to customize our services for stat care cases, 24 hours a day contact availability with the technician. We now also offer 24hrs/day computer tech support through email, phone or even remote computer access.
Catering to Your Genus
Larch Hill Laboratory can partner with your practice to provide personalized,
full service equine testing and reporting solutions.
Easy to Use Software
Our self service portal, eTechCoggins makes ordering Coggins and eCVIs simple.
Full Service Partner
We provide your practice with a level of personal attention you can't get elsewhere.
Tracefirst Integration
Our system integrates with Tracefirst for automatic state reporting.
Unbeatable Rates
Our low overhead means real savings for your practice
Electronic & Paper Tests
We provide testing and reporting services both on our platform and the USDA VSPS system.
24/6 Support
Our personalized touch means we're always there when you need us.
eTechCoggins
Request access to our equine testing & reporting platform.
eTechCoggins is our proprietary platform for EIA compliance and eCVIs. Our system is integrated with Tracefirst for automatic state reporting (for participating states). The platform is free to sign up with no monthly or annual fees.
Signing your practice up only takes a few minutes. Submit your request for an account below.
Request Access
eTechCoggins
Coggins Tests
Health Certificates
State Reporting
No Monthly Fees
Request Access